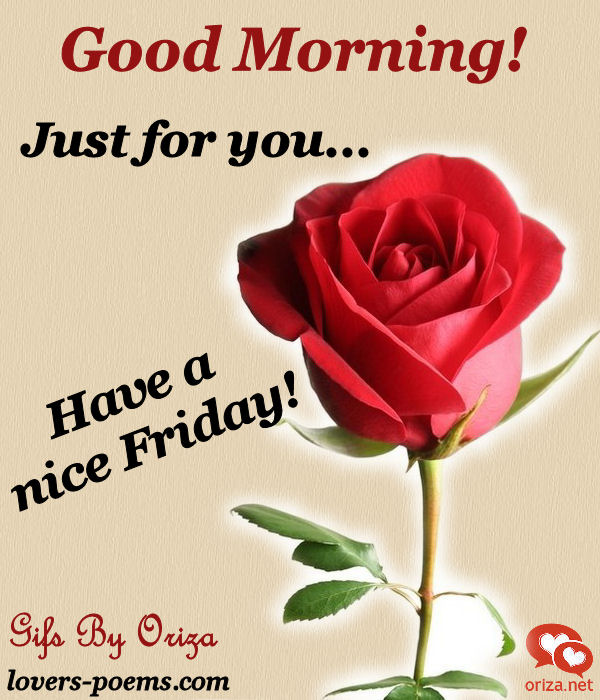 Have a nice Friday!
Think about:
"It isn't what you have or who you are or where you are or what you are doing that makes you happy or unhappy. It is what you think about it."
― Dale Carnegie, How to Win Friends and Influence People
"Happiness is having a large, loving, caring, close-knit family in another city."
― George Burns
*
A love poem by Oriza:
Our Love
Our love is raging sea,
Which suddenly calms down…
As autumn breeze,
Involves and fascinates us …
Our love is horseback riding
Sorrels in the amplitude,
Hummingbirds in flight,
Spreading excitement …
Storms of caress
Emerge from our love,
Hurricanes of incredible delights,
Waves of fertile flavor…
It is an intriguing mix
Power and tenderness,
Of multicolored aromas,
Of sweetness and madness …
Our love is naive
Childlike smile,
Chains that trap us
In bondage bonanza …
Each hug is a request,
The request, a promise,
Of whom longs to dedicate oneself,
Of whom feels for love hurries.
Anyway …
…. Our love is like …
A time traveler
Which lovely mix
The past and the future
In our eternal present.
© by Oriza Martins